Want to Attract New Employees? Use Your Firm's Benefits
Last month our blog focused on selecting the right hire.  But now that you know you've found the right person for your team, how can you be sure they will join it?
Benefits are often the difference between getting the candidate and losing them to another company. Too often, however, a benefits package is thrown together without looking at both employee appeal and value for the money. Here's how to assemble the best possible benefits package to attract and keep the team you want.
A Package for All
First, remember this: any benefits you offer to one employee need to be offered to all employees. You don't want to "play favorites" with benefits, and you'll want to craft a package any employee will find appealing. So keep that in mind as you build.
The Basics
Start with the building blocks of any benefits package: health care, dental care, retirement plans, and vacation time. Most candidates expect these items to be included in a complete compensation package. Furthermore, your business may be legally obligated to offer certain benefits depending on your industry and size.
Just because these are the basics don't forget that your employees need to be able to use them. For example, a common issue right now in health care is narrow network plans. This is when a plan seems like a great financial deal, but participants can only visit a small number of doctors-sometimes even just one. The price is right, but if your employees have to switch physicians just because of their insurance, they're not going to see it as a benefit.
While two weeks of vacation is standard for most industries, offering more time may help your firm become an employer of choice. However, monitor how and when employees use vacation time. For example, many firms, to prevent burnout, implement a use it or lose it policy.  This ensures employees take their time off in a single calendar year.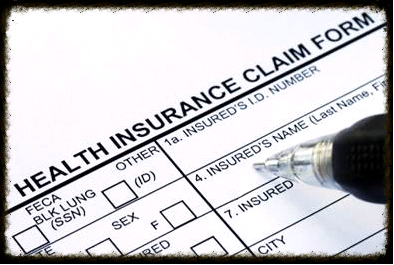 "Family" Benefits
Have you considered focusing on family-oriented benefits? These perks generally come in the form of flexible hours, day care, the ability to work from home, maternity and paternity leave, and other similar policies. In most cases, candidates with families will be examining these benefits closely; they'll likely make use of them, so the policies should be both flexible and clear.
Single employees and employees without children need to be treated fairly and given access to the same or similar policies. Otherwise, you may find that this group feels undervalued, resulting in turnover and difficulty keeping younger employees. One way around this is to offer family flex time. This type of policy allows employees to use their time to provide support multiple generations of family-for example, giving single employees the ability to run errands for their grandparents.  Your firm can also consider offering volunteer hours, so giving back to the community does not need to cut into employees' time off from work.
Convenience Benefits
Is your firm able to offer employees services that make their lives a little easier?Take a look at this short list of creative ideas to reward employees for their work. Some of them require very little investment!
In-office gyms, treadmill desks, spa service
Dry-cleaning pick-up/drop off
Subsidized meals
Car service, reimbursement for public transportation, car washes
Travel benefits
On site-physicians, wellness programs
Dog friendly offices
More Specific Benefits
Finally, look over your benefits package and ask yourself what will be an important benefit to employees in the future. Consider paid training or helping employees pay for advanced degrees; they will further their education and develop new skills. Look for benefits that are unique, appealing, and something everyone can use.
Above all, remember a benefits package is a key part of why employees take the job. The value of your benefits reflects how you value your employees. Choose accordingly. Contact HR Matters if your business needs some ideas to help you create a benefits package to attract new employees.
Post a comment