Procurement Manager, Indirect/CapEx – Loveland, CO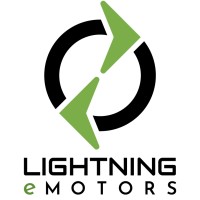 It is an exciting time at Lightning eMotors, a fast-growing company that designs and manufactures a wide portfolio of best-in-class zero emission medium and heavy-duty vehicles – from Class 3 cargo vans, passenger vans, and ambulances, to Class 4 shuttle buses and box trucks, to Class 6 work trucks, Class 7 city buses, and Class 8 motor coaches.   Our team designs, engineers, customizes, manufactures, and supports commercial electric vehicles to support this wide array of fleet customer needs, with a full suite of telematics, analytics, and charging solutions to simplify the buying and ownership experience and maximize uptime and energy efficiency. This is your opportunity to be an integral part of our outstanding team, working with like-minded professionals dedicated to making a difference in the world and transforming the automotive industry.
This is a new position on our Procurement team and based in Loveland, Colorado.  We are seeking a hands on/doer who is comfortable rolling up your sleeves and working alongside your team to help manage the workload as the company matures.
Why join Lightning?
2021 is a game-changing year for us as we have just gone public! This enables us to continue scaling our manufacturing and engineering capabilities and maintain our leadership in the commercial electric vehicle market.
With 10 years in R&D, Lightning is ahead of the game with our dominant market positioning, proprietary technology, and highly experienced management team.
Please visit www.lightningemotors.com to learn more!
About the position:
Reporting to the VP of Global Supply Chain, the Procurement Manager will be responsible for managing their team of Global Commodities Leads in procurement best practices and strategic sourcing of the assigned commodities. The Manager will be expected to form relationships and enable collaboration with Engineering, Supplier Quality, Manufacturing and Logistics to ensure Supplier Nominations satisfy the business requirements and Total Landed Cost is correctly captured.
Key Accountabilities:
Review existing KPIs and work with the team to improve cost, timing, delivery and quality
Identify and contact new suppliers who would be good partners for Lightning for manufacturing equipment, building fit out equipment and manufacturing and office consumables.
Develop RFQ packages, coordinate supplier communication across manufacturing, assessing quotations and selecting the best fit suppliers
Develop RFQ packages and review proposals for services, including janitorial, landscaping, construction, etc.
Review progress and timing with program management
Develop and review sourcing plans to ensure the business needs are taken into account and key stakeholders are kept in the loop
Guide the team to a detailed and thorough understanding of cost for equipment, consumables and services
Perform an objective and subjective analysis of potential suppliers incorporating the feedback from engineering, quality, and manufacturing
Review and present strategic sourcing decisions to upper management for buy off
Manage design changes and program changes, ensuring we maintain flexibility with suppliers
Negotiate Terms & Conditions and Supply Agreements with suppliers
Skills/Knowledge and Experience:
Required:
5 years experience in Procurement for Manufacturing Equipment and Robots
Experience leading projects and managing teams.
Technically minded with manufacturing experience in Automotive, Aerospace, Train/Rail, or Appliance industries
Detail oriented, organized and comfortable using various tracking tools
Experience negotiating Supply Contracts
Experienced in analyzing quotes, quote terms and cost breakdowns.
Self-starter willing to evaluate and contribute to enable the team and improve the work environment
Excellent written and verbal communication skills.
Excellent organizational and time management skills.
Bachelors degree required
Proficient in Microsoft Office Suite.
Ability to travel (once a month, 95% domestic, 5% international)
Compensation:
$95,000 to $130,000 DOE
Benefits offered:
Once hired, employees are offered generous benefits package including:
Medical, Dental, Vision insurance
Health Savings Account and Health Reimbursement Plan (if enrolled in medical plan)
401(k)
Paid time off (accrued)
Paid holidays
Short and Long-term disability
Life insurance
Employee assistance program