Finally! New Bill Provides Hope at the End of the Overtime Costs Tunnel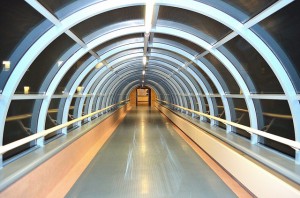 Now private companies like yours have one more advantage publicly traded companies enjoy. There's a new Bill snaking its way through Congress that gives your firm the ability to give employees time off instead of paying them time and a half for overtime. Imagine what effect that will have on the company's bottom line!
Here's the fine print about the Bill, which is officially called HR 1406: Working Families Flexibility Act of 2013:
Provide 1.5 hours of time off for every hour of overtime worked.
Detail the program in writing and make it available to all employees.
If an employee has worked fewer than 1,000 hours with your firm, you don't have to include them in the program.
An employee can only earn up to 160 comp hours within a one-year period.
If an employee is fired, you'll have to pay out the remaining overtime at the normal rate.
Allows employees to use the comp time if they give you reasonable notice (gray area!) as long as it doesn't cause undue disruptions for your business.
Now before you start jumping for joy, just remember this is a Bill not an Act. So, what are your action items while Congress evaluates and votes on the Bill? Here are a couple of tips:
Begin analyzing how much the company would save if the Bill passes.

What's the benefit of paying time and a half versus letting an employee have comp time off?
Would you rather pay the overtime rate to keep productivity strong?, and

Begin drafting policies and procedures around the new Bill. One of the tenets of the Bill requires you to notify employees of this program within 30 days of it passing. It would be a good idea to have a "press-and-play" roll-out policy once this Bill is enacted.
Good to know Congress is thinking about creative ways you can compensate employees – and also the flexibility of your employees' time. As quality of life becomes more important to employees, this could be another tool in your arsenal for creative compensation and retention of key employees.
(Sources: U.S. House of Representatives and Workforce magazine, 04/11/2013)

Post a comment